News
For us, organisers, the biggest reward was positive feedback & the numerous thanks which we received from players and assurances that they will visit us next year, bringing their friends with them.

Innovative Squash Showcase Captures Minds Of Buenos Aires Schoolchildren

Hamburg, Germany attracts 269 entries
Latest News
General News
The Trophy of Belgrade for Juniors was held at their new club in Belgrade, Serbia.
General News
Oct022018
The Turkey Squash Championship, which featured in the 2018 calendar of the Turkish Developing Sports Branches Federation, took place on 26-30 September 2018, with the participation of 160 players, it was hosted by Nilufer Municipality.
General News
Sep202018
The 5th edition of the Italian Open Masters, the first tournament of the 2018/2019 season of the European Masters ESF Championship, was held in Riccione, from 14 to 16 September 2018.
European Squash Federation

ESF - POLISH SQUASH FEDERATON, Wrocław
16/11/2018 to 18/11/2018
BU11, GU11, BU13, GU13, BU15, GU15,...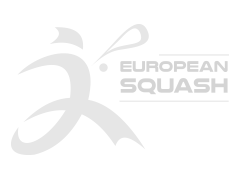 ESF - Irish Squash Federation, Dublin
23/11/2018 to 25/11/2018
Boys U13, Girls U13, Boys U15, Girls...